[ad_1]
NEW DELHI: The Indian networking market (Ethernet switches, routers and WLAN) grew 14.1% year-over-year in vendor revenue in 2Q21, according to International Data Corporation (IDC).
The global research firm attributed the increase in year-over-year growth to a weak base last year due to the first wave of the pandemic.
In contrast, Indian companies continued to invest in network infrastructure in the middle of the second wave, propelling vendor revenues 5.6% sequentially in the second quarter of 2021.
India's Ethernet switch market was worth $ 147.5 million, growing 20.9% year-over-year. Investments in 2Q21 shifted more to non-DC switches which saw 38.5% year-over-year growth, while DC switching only grew 2.2%.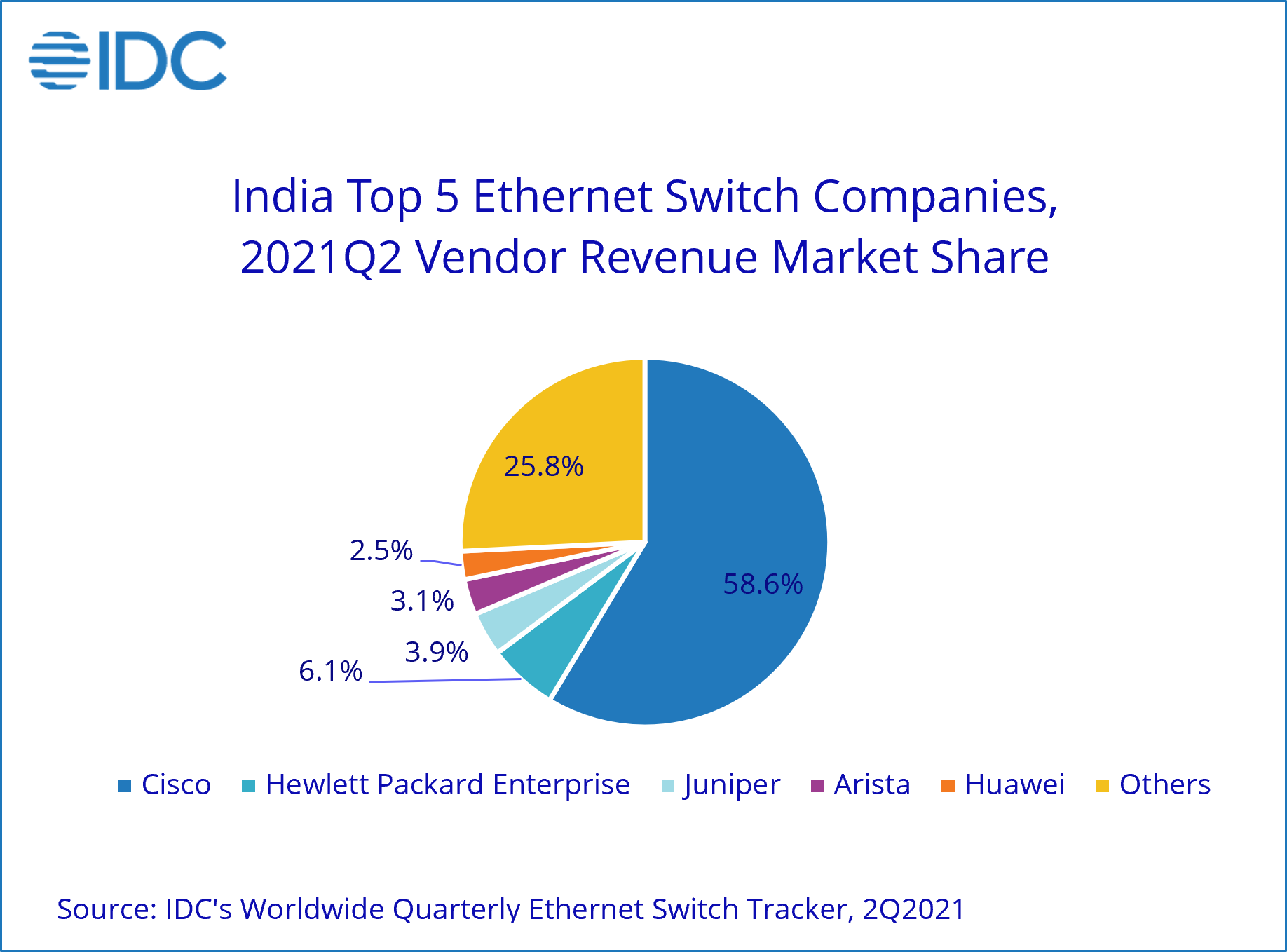 Cisco continued to lead the Ethernet switch market with a 58.6% share in 2Q21, followed by Hewlett Packard Enterprise (HPE) and Juniper.
India's 2Q21 router market was $ 81.1 million and grew 18.6% year-on-year. Business and service provider investment in routing increased 20.3% and 18.0% year-on-year, respectively.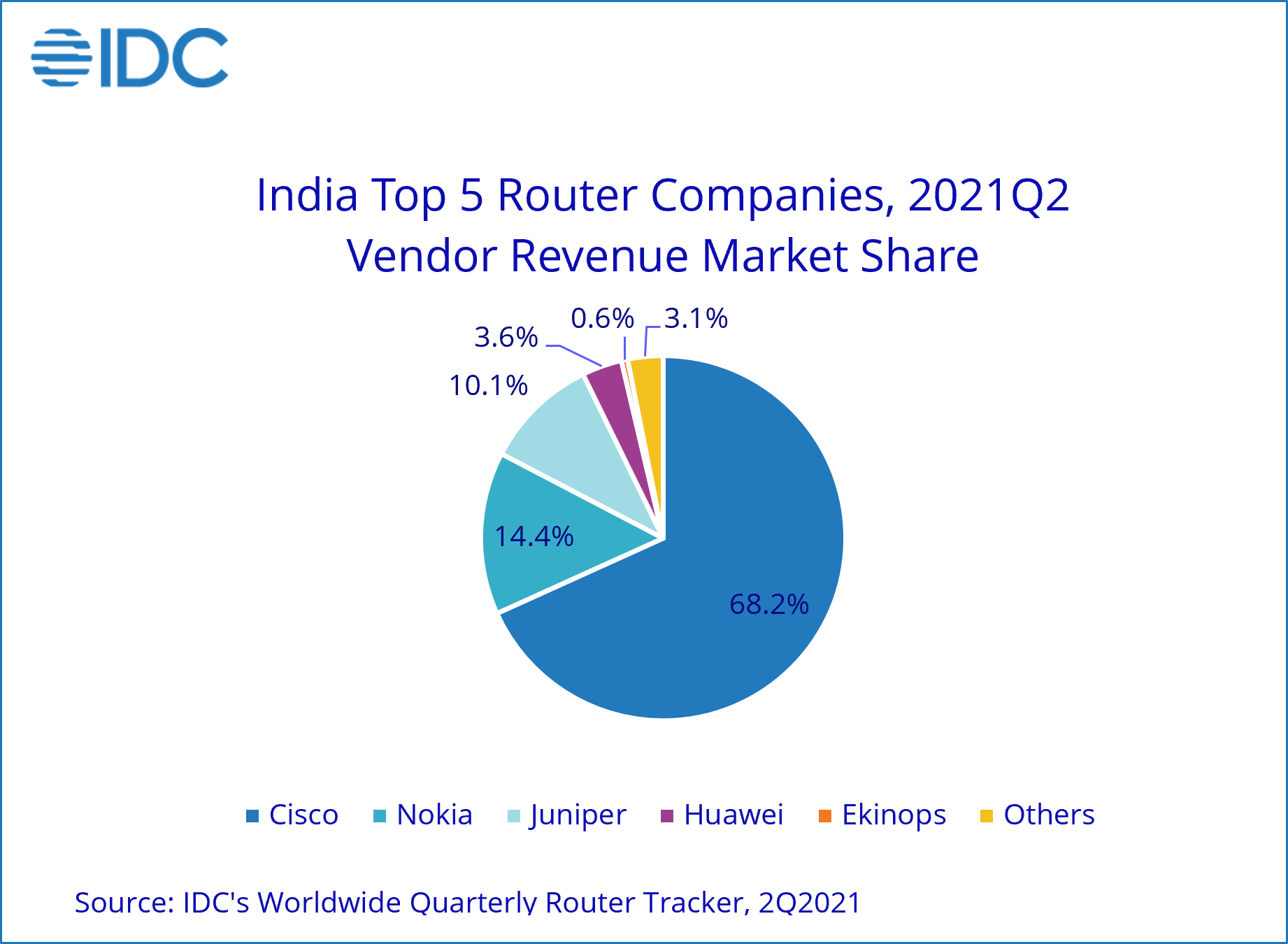 Cisco led the router market with a 68.2% market share in 2Q21, followed by Nokia and Juniper.
The WLAN market saw a marginal 7% year-over-year decline in 2Q21, primarily driven by the consumer wireless segment. The market was worth $ 50.3 million. Enterprise-class WLAN grew 11.5% year-over-year.
The business of consumer gateway routers fell sharply 23.7% year-over-year due to an adequate supply of gateway routers in the supply chain, IDC said, adding that it would weaken more as offices began to open.
With a 24.4% market share, TP-Link was the market leader in the WLAN segment during 1Q21. In the enterprise-class WLAN segment, Cisco was the market leader with a 20.9% market share, followed by HPE with 16.1%.
"The supplier landscape has very actively positioned the" network as a service "model with SMEs in partnership with telecommunications operators and ISPs. This will enable businesses to overcome resource sourcing challenges, fill skills gaps and access SLA-based connectivity without incurring heavy one-time expenses, "said Sudharsan Raghunathan, analyst at main market, Enterprise Networks, IDC India.
[ad_2]