With summer fast approaching, many UCF students find themselves looking for internships or jobs to gain experience outside of the classroom.
UCF's downtown campus hosted its first-ever in-person downtown networking fair on Thursday. The internship networking event was held at the Dr. Phillips Academic Commons.
The Downtown Networking Fair featured presentations from over 30 local employers, such as Walmart, Second Harvest Food Bank of Central Florida and more. These companies were all looking for students to hire for an internship or a job.
"These employers secured a spot at the event to meet our UCF students," said Alia Hall, graduate teaching assistant in experiential learning. "Students can meet one-on-one and face-to-face with these employers as they walk around."
Hall also said that students who already had an internship or job planned were always welcome and received many benefits from the event.
"If they've done an internship or if they're on an internship, they can meet an employer that they can apply for an internship for the next round," Hall said.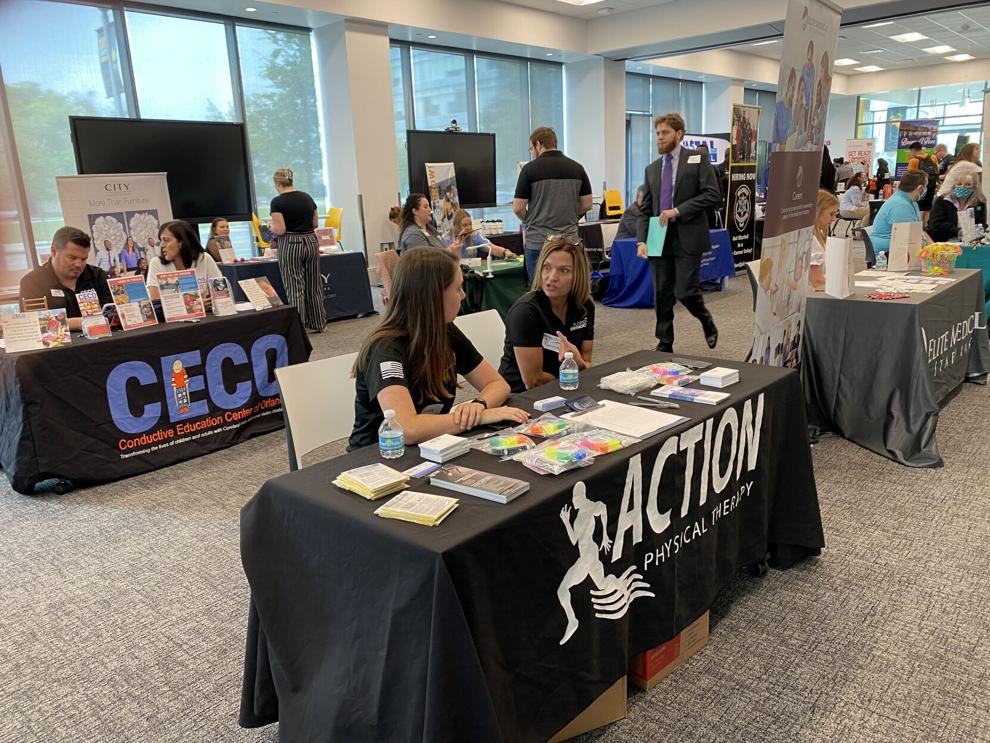 As this is the first of its kind at UCF Downtown, Hall said she hopes many students will come to campus and be able to explore and learn about it.
"I want students to be exposed to UCF's downtown campus and know that we will be hosting more events there in the future," Hall said. "This is an opportunity to see the newest addition to UCF."
Hall said that as the semester draws to a close and more students start getting those summer internships, UCF events like this will definitely be a big help.
Quynh Dang, director of experiential learning, said it was important to hold these types of events away from the main campus.
"UCF built a downtown campus in November 2019, and that was slow with the pandemic hitting a few months later," Dang said. "So this is our first opportunity to hold an internship/career fair for students here. ."
In addition to inviting local businesses, event coordinators also worked to bring businesses that were a good fit for many students' majors to the downtown campus.
"The Nicholson School of Communications is here, so that was a big deal. Part of the CCIE, the College of Education, is here, so we did part of that," Dang said. admin is here, so we did some of that too.
As students left the event, they were asked to provide feedback on this new offering, and Dang said most of that feedback seemed positive.
"I was standing at the exit when they came out, and they all seemed very, very happy," Dang said. "The only thing that worried them was that they ran out of time to talk to companies just because they had to go to class."