[ad_1]
FREDERICTON- Rogers Communications and the City of Fredericton announced last week that 5G is now available in the city through the Internet provider.
Rogers 5G network, powered by Ericsson, is the largest in Canada, launched in more than 60 cities and towns across the country and reaching more markets by the end of the year. Rogers has also partnered with Ignite Fredericton to deliver 5G to its innovation lab at Cyber ​​Center at Knowledge Park, which will be managed by CyberNB.
"As we grow in Fredericton, over time our 5G technology will transform the way we live, work and do business in New Brunswick," said Matt MacLellan, Atlantic President for Rogers Communications, in a press release. "We are proud to work with the City of Fredericton to bring the best of 5G to the city. Strong digital infrastructure and this next-generation technology are essential to boost productivity and innovation as we emerge from the pandemic. "
Considered the most transformative technology since the introduction of wireless services in 1985, 5G will deliver real-time connectivity leading to a truly digitally connected world. Rogers 5G is available to customers on Rogers Infinite plans and unlimited business wireless plans with select 5G-enabled devices. Over two million Canadians are now subscribed to Rogers Infinite unlimited data plans. Customers can purchase new devices at $ 0 and 0% interest with device financing from Rogers.
Over time, it is expected that 5G will introduce new capabilities that are significantly more advanced than previous generations of wireless technology. With ultra-low latency, the lag between sending a request and responding from the network will theoretically drop to a millisecond, 400 times faster than the blink of an eye. This will enable a massive increase in the number of connected devices and a range of capabilities and applications that require rapid responsiveness.
"Rogers 5G activation of CyberNB's innovation lab at Cyber ​​Center is the perfect complement to the ecosystem we are building in Fredericton around critical infrastructure protection," said Larry Shaw, CEO of Ignite Fredericton and Knowledge Park. "5G will fuel cybersecurity innovation to ensure digital resilience and foster collaboration between industry, government and academia at the Cyber ​​Center. "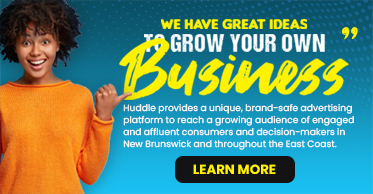 [ad_2]